I have used Andrews before, several years ago, to make a CCW holster and mag carrier when I was carrying my Beretta 92. I ordered a Hybrid Saddle Style holster and a double mag carrier, both dyed in black. They are awesome. In fact, even after wearing them everyday, everywhere for years, they are still in amazing shape, and should be good for many years to come. Having changed over to carrying a 5" 1911 (Kimber Custom CDP II) as my carry piece, I wanted an identical setup for the 1911. So, Back in July, I called up Andrews and told him what I wanted. I ordered a Hybrid Saddle Style for a full size 5" 1911 and a double mag carrier, both colored is this amazing, almost red, brown color. He is a super guy, and is very up front about everything. He has awesome communication and customer service. He told me that he wouldn't be cutting leather until September, and asked if I still wanted to order. I told him yes. Now, he is the only guy working in his shop, and having ordered with him before, I was well aware of the lead times, especially based on the level of craftsmanship and quality that go into the creation of his products. I placed my order, and then just forgot about it. Getting impatient and calling/emailing him would only slow the production of not only my order, but anyone else's. So yesterday, I get a note in my mailbox that I have a package at the post office that I have to sign for. I went and picked it up, and it was my beautiful Andrews Custom Leathers order.
The fit and finish on these is just amazing. The pics don't do them justice. (And yes, I know, the pics suck. )
Here is the Hybrid Saddle Style holster: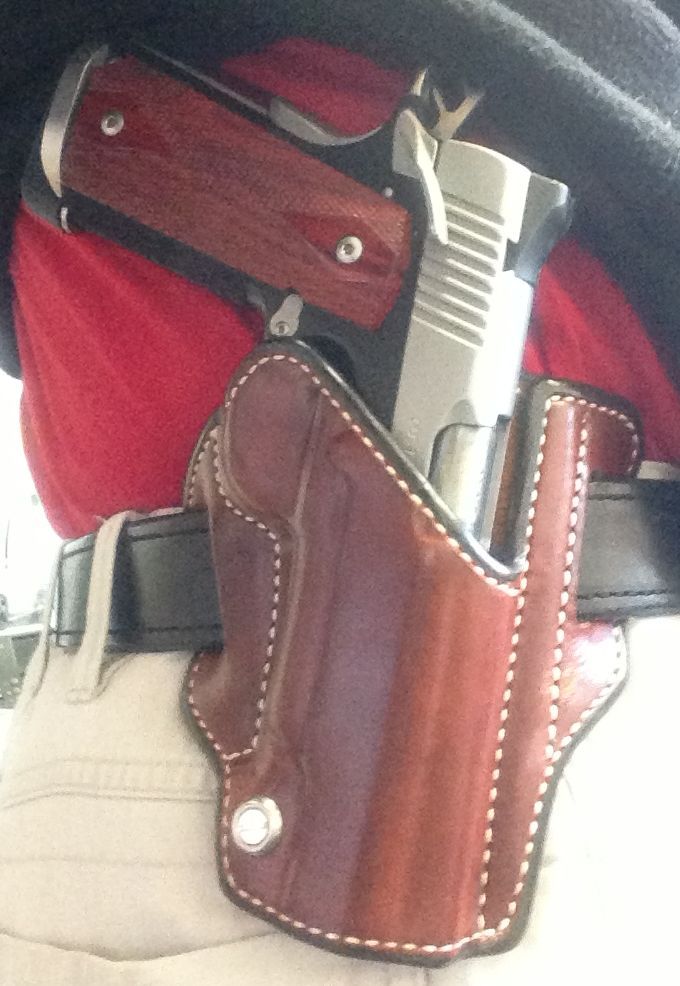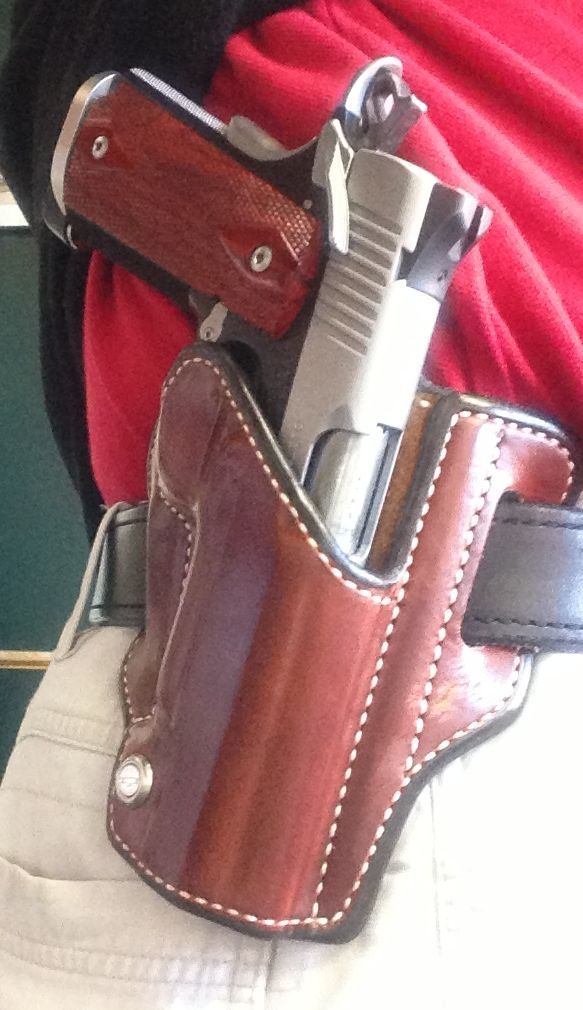 One thing that I really like about his holster design is that he doesn't do a pancake type holster. The seam is offset, it doesn't run down the top line of the gun. This is nice when you put the holster on, the belt doesn't change the holster tension on the gun.
And the double mag carrier: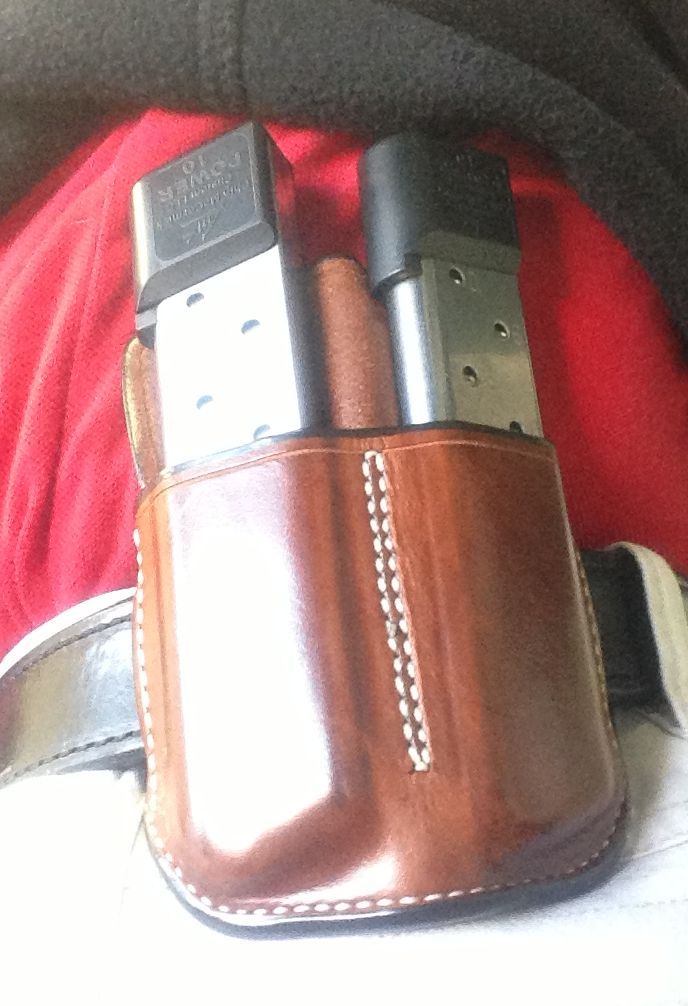 In the pics, it looks like the belt is bending the leather, but the holster and mag carrier are actually hand molded in that shape to accommodate the belt without distorting the shape of the holster/carrier. They are extremely comfortable to wear, and they fit the items that they are designed to carry exceptionally well. Andrews does an amazing job crafting his stuff. I highly recommend his products. (Be prepared for a bit of a wait though, so don't be in a rush if you want to order from him. Like I said earlier, he is the only one in the shop, and it takes time to put this much attention to each piece. But well worth the wait). ;)
These products should last me for a long long time.