Lemme tell ya, after I made the switch from vibratory tumbling (with corncob) to wet SS media tumbling, I was amazed at the results.
For those of you with an AR15.com account, check out this thread..
http://www.ar15.com/forums/t_6_42/34483 ... post_.html
Basically, what it entails, is a rotary tumbler designed for tumbling rocks, some SS rod media, a little lemi shine (a 9mm case full), a squirt of Dawn, and a gallon of hot water, then 4 hrs of your time, and you'll have the shiniest brass you've ever laid your eyes on.
Examples:
Before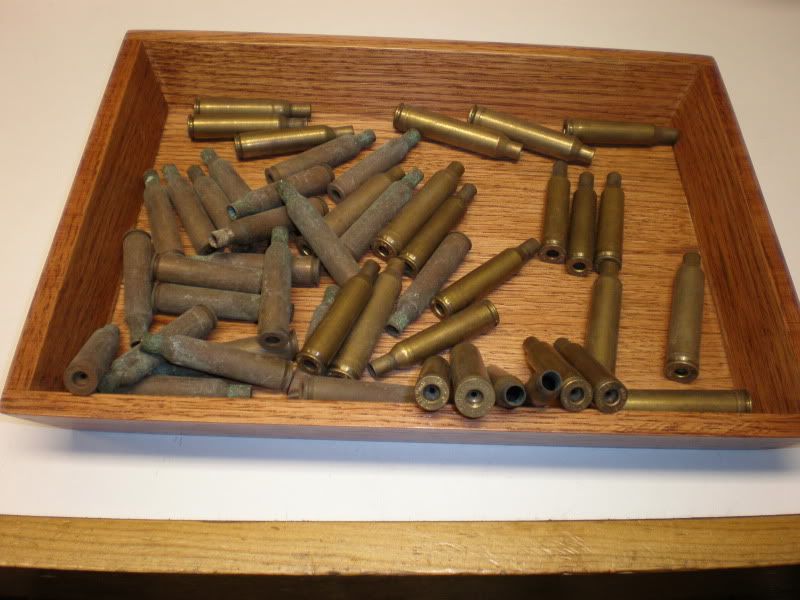 After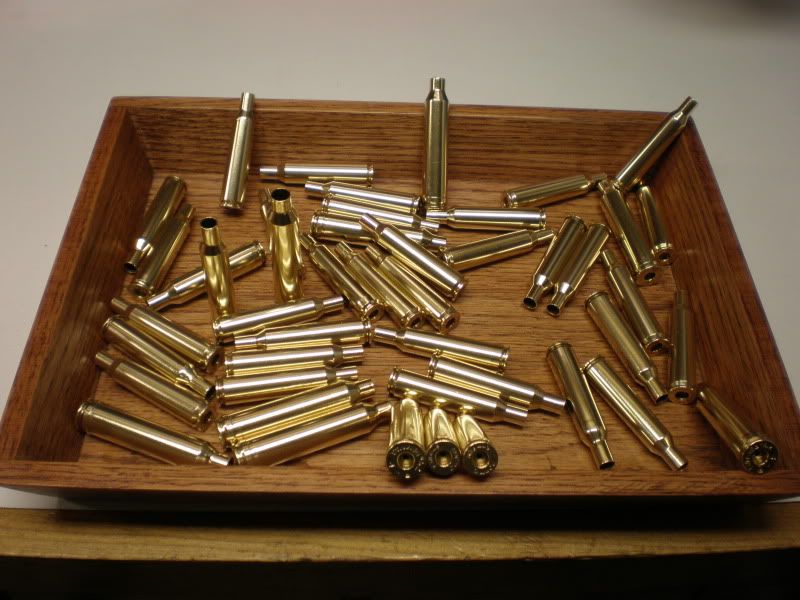 This is no joke, no gimmick. If you have the money to invest, make the jump, you'll never look back.
The tumbler (comes with media)...
http://www.sinclairintl.com/.aspx/pid=4 ... S-Tumbling
Lemishine (super concentrated) can be had at Walmart.