I was graciously donated 50 lbs of 100% plumbers lead recently, so I calculated up a good alloy (2% Sn, 5% Sb, and 93% Pb for ~ 13.7 BH) and got to assembling my first smelting attempt!
I acquired an old cast iron dutch oven, turkey frying propane stand, and my necessary ladles.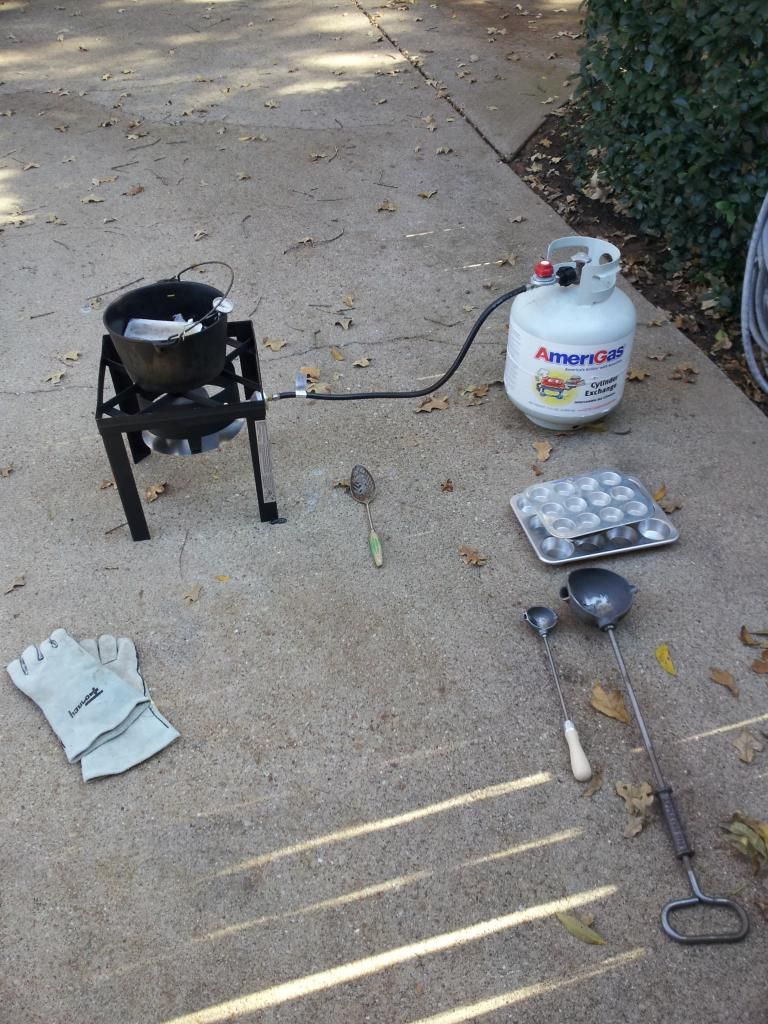 weighed out half of my metals and dumped them in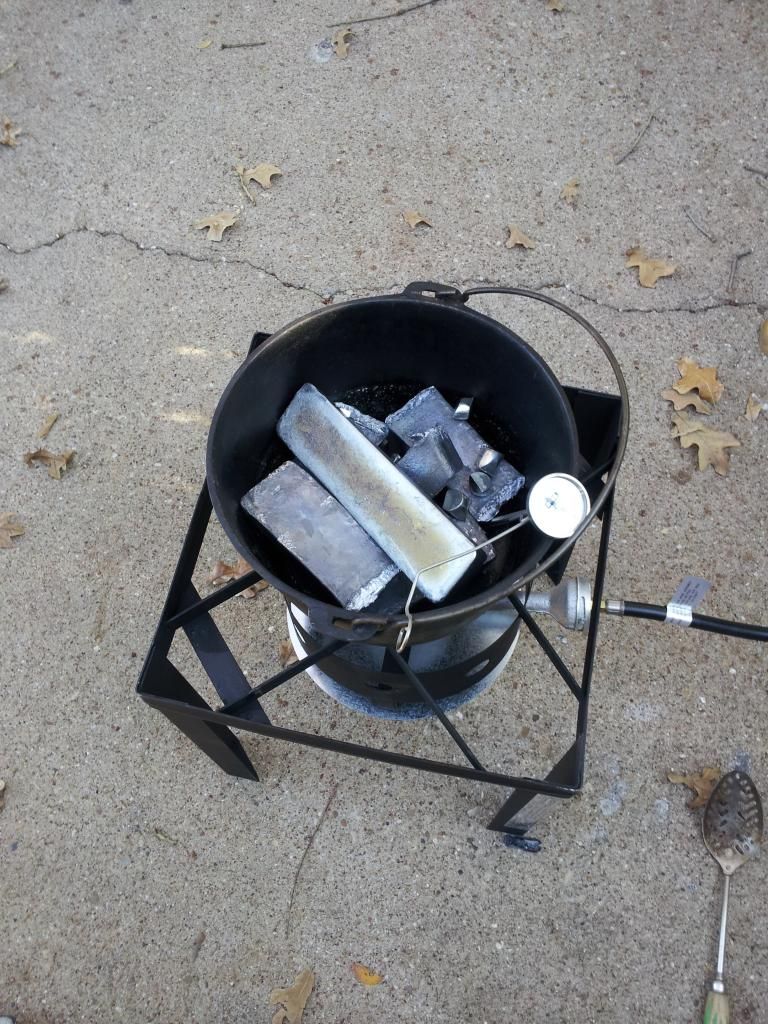 set the flame and began the melt!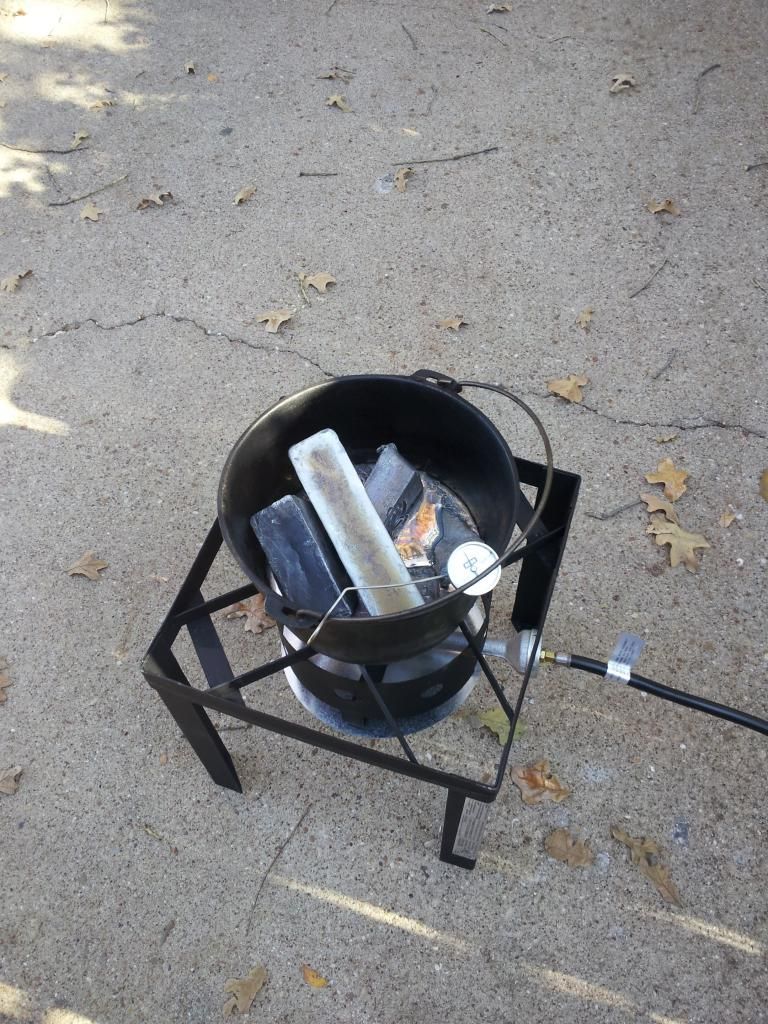 Fluxed with some saw dust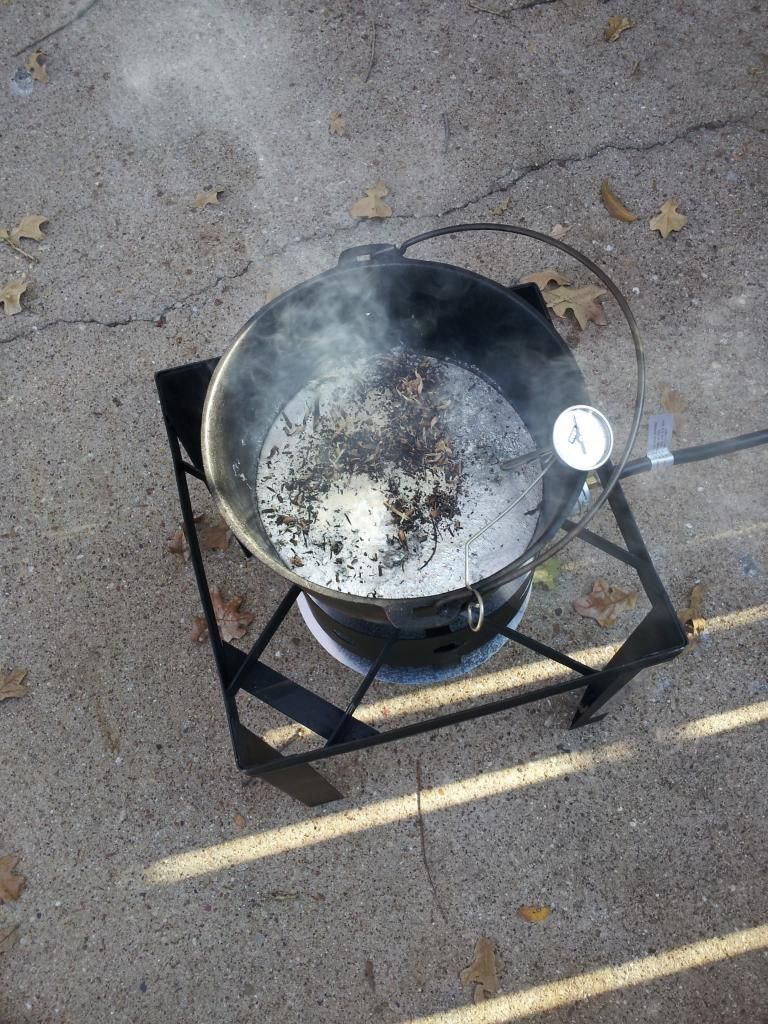 realized i had double the casting capacity than I anticipated, so I doubled up!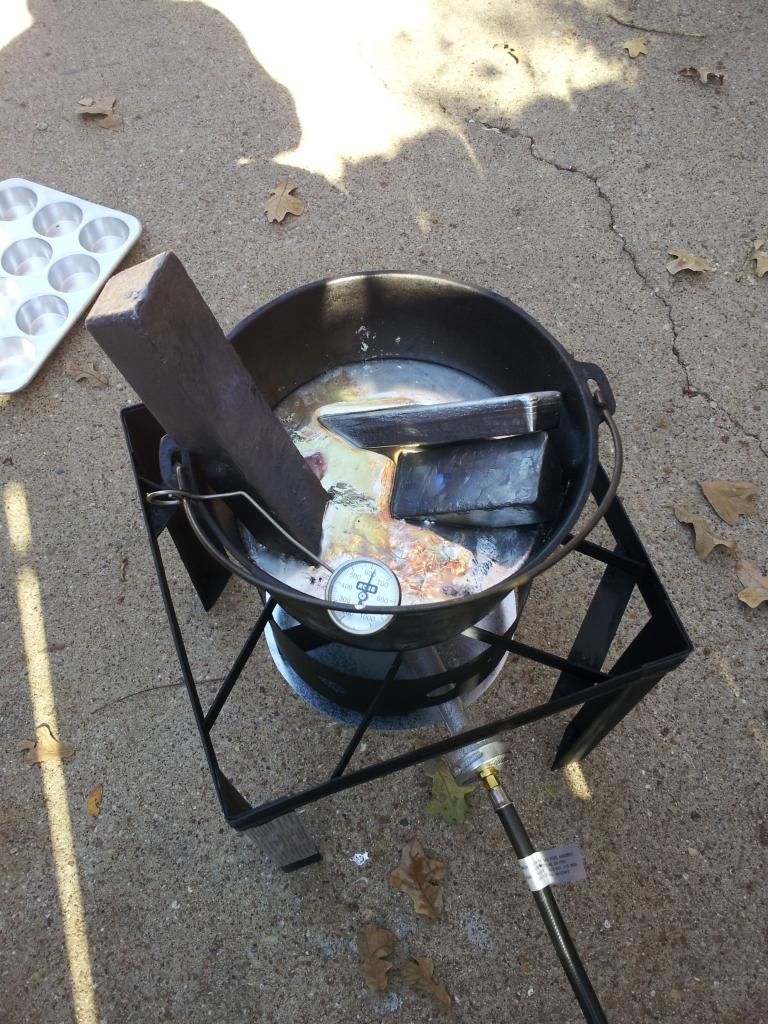 I got the temp up to 700F, fluxed the new volume, and skimmed out the dross: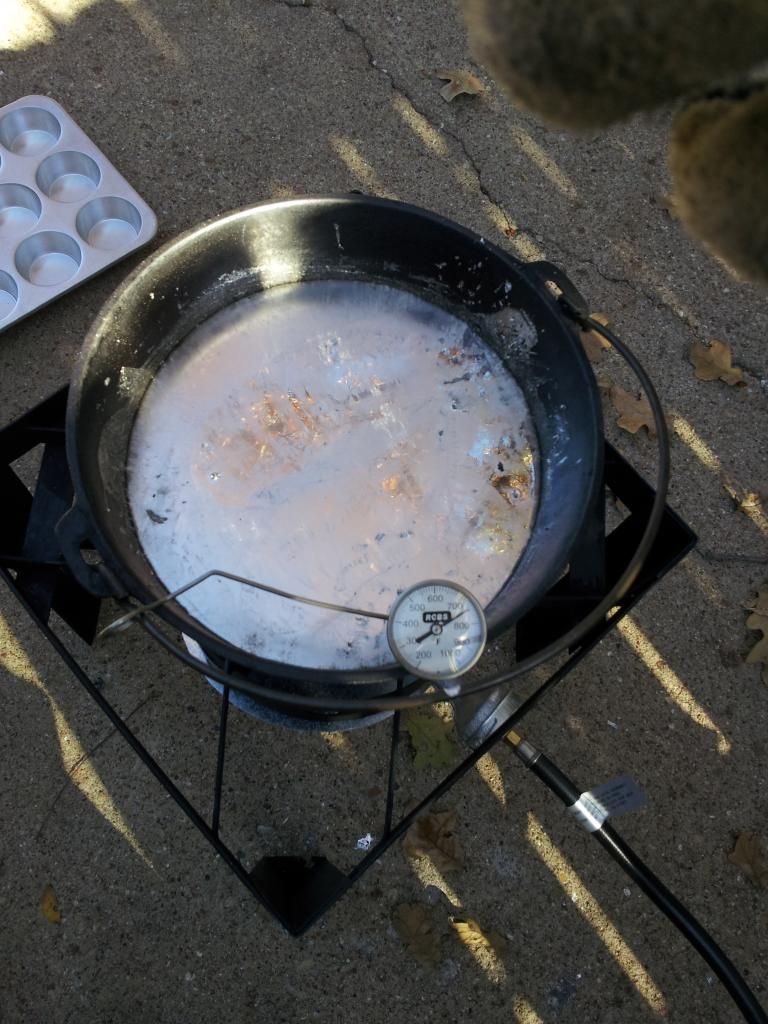 TIME TO POUR!!!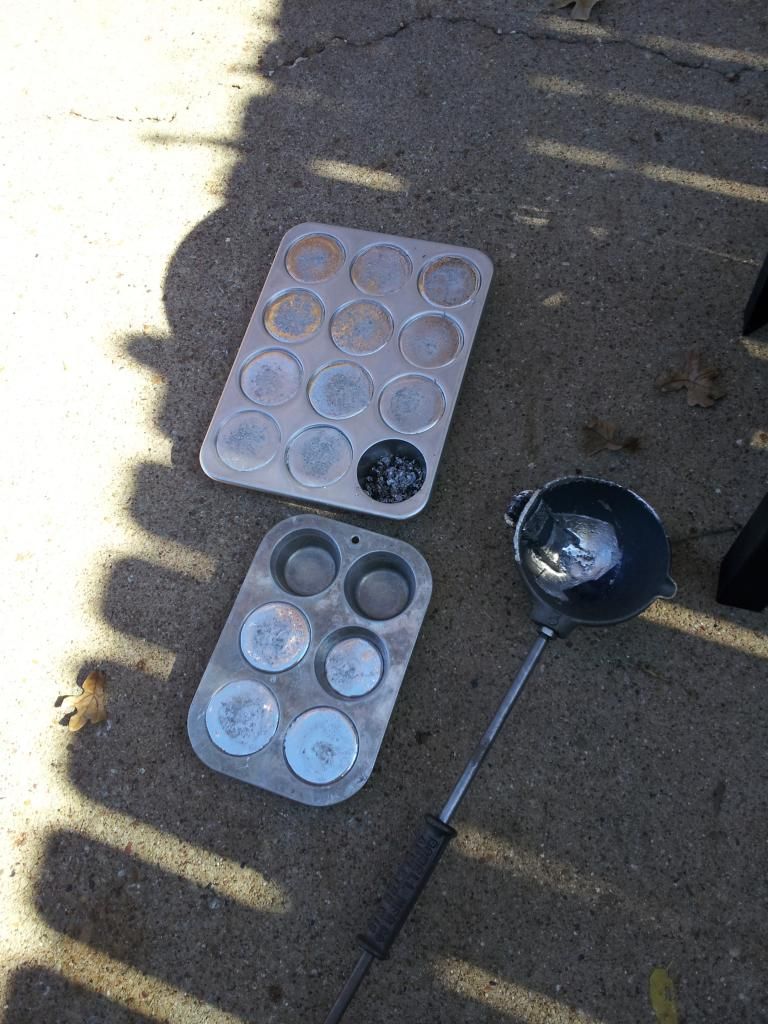 AND MOAR INGOTS!!!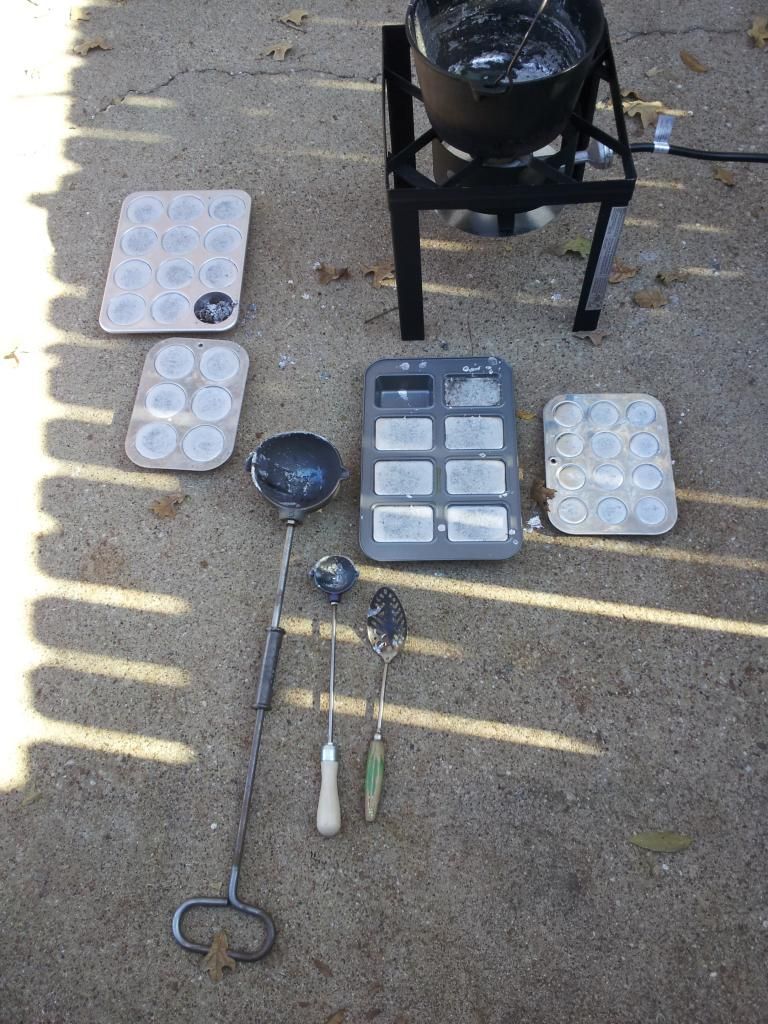 MONUMENTAL SUCCESS!!