Our Gander Mountain has been rebranded and reopened as Gander Outdoors. I walked in there today to kill some time...*record scratch* how did I end up here you ask?
Earlier this week, I got an email from Rifle Ger up in Plano. Their email had some good deals in it!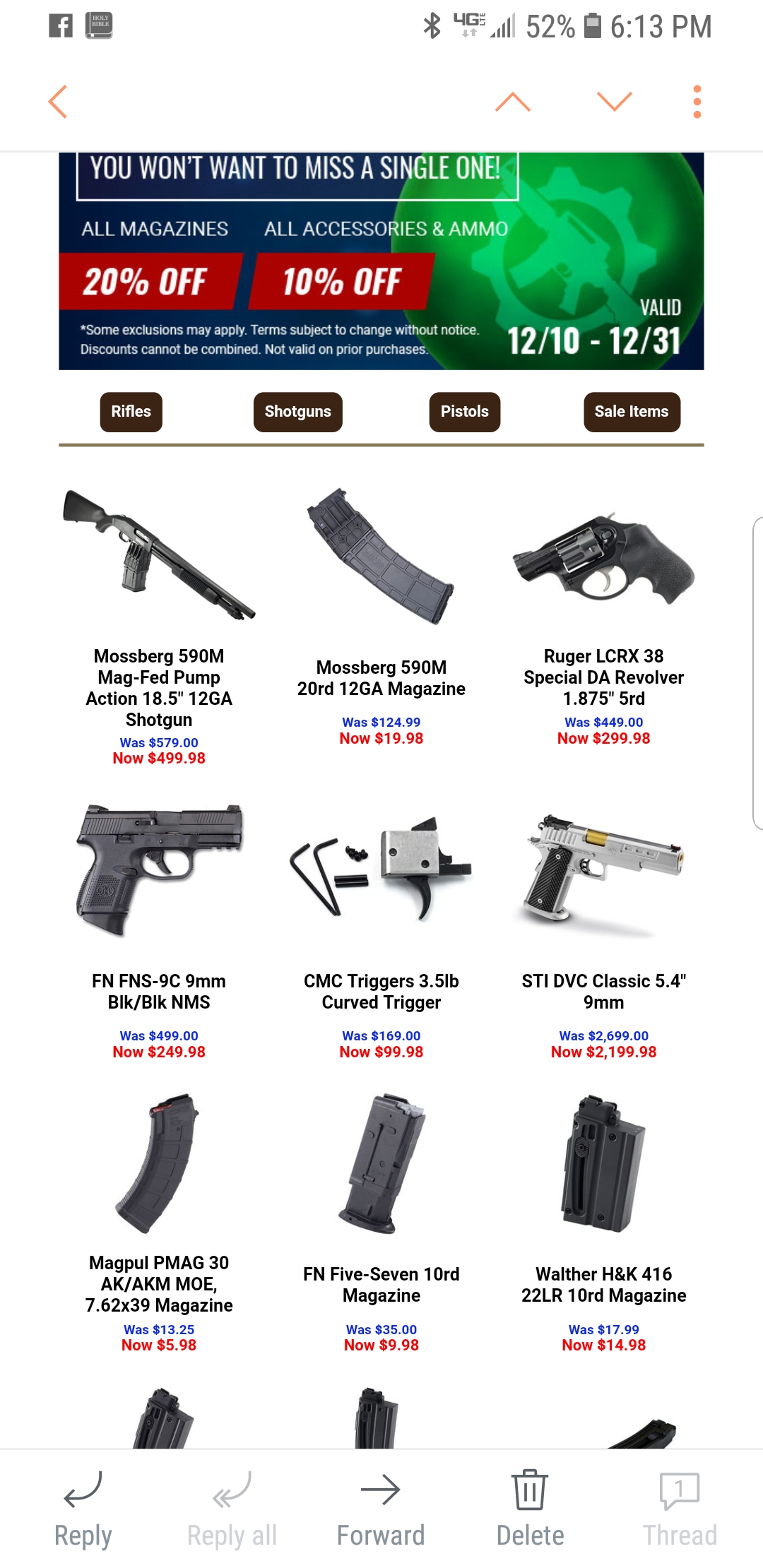 One of which was this CMC trigger which I ordered almost immediately online.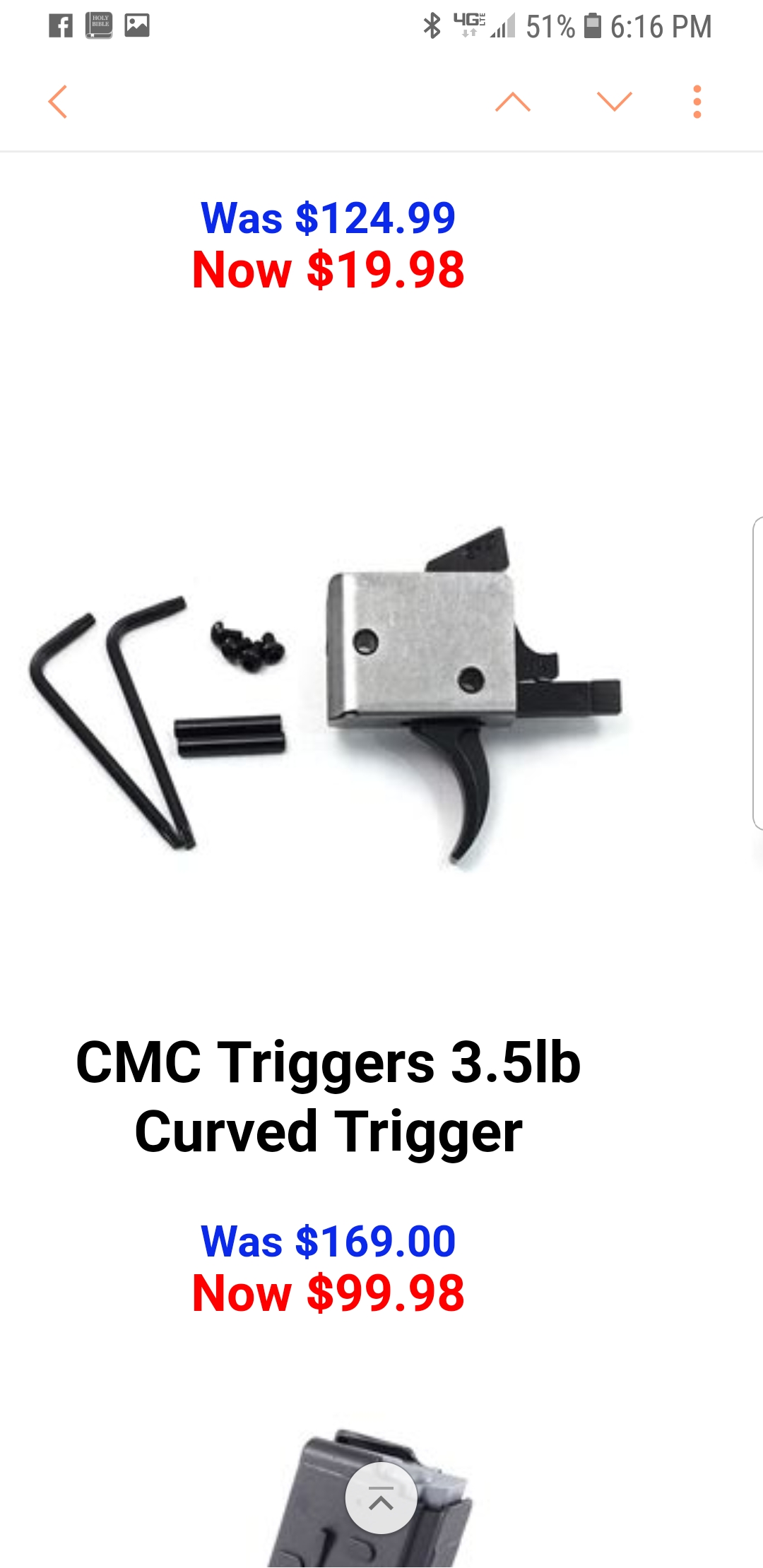 Also int he email was this: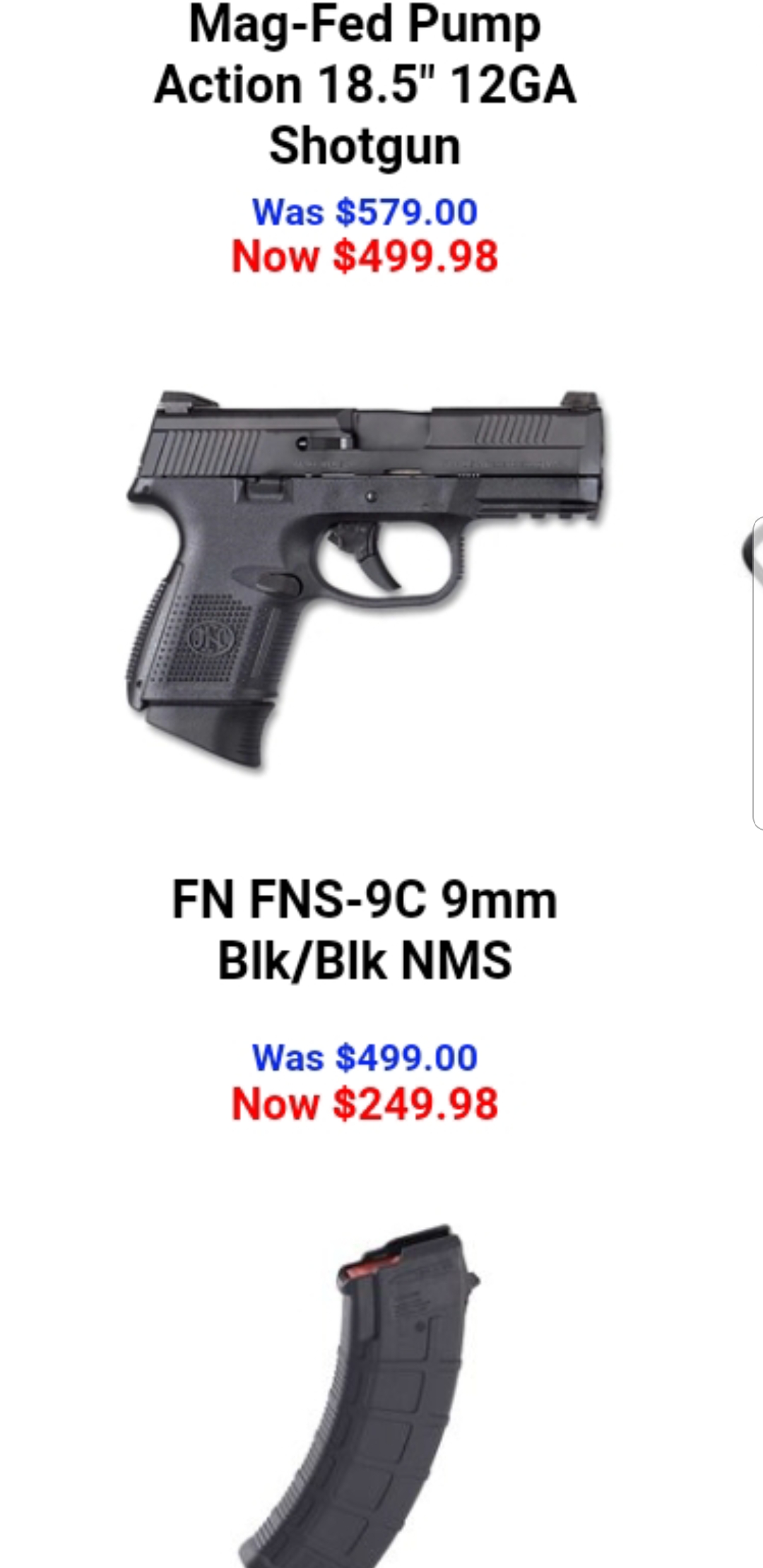 I asked my wife last night if she wanted to drive to Plano. I told her we would go by the Total Wine & More store while we were there. She said that that sounded good.
I called Rifle Gear this morning and they told me they were sold out (no surprise.)
I had to meet a friend to take hand-off of my wife's Christmas present and the Gander Outdoors store was as good a place as any to kill time until he could get there.
I went back to the gun counter and they had one of these cool little guns in the case. I asked if I could check it out. While I was fiddling with it, I mentioned the deal Rifle gear had on them. He asked me if I was serious. I showed him the email on the phone. He asked if he could show it to his manager and I agreed. The manager asked if it was an in-store price or just an online. I told him both. They made a phone call to Rifle gear and were told that that was the deal but that they were out of them. The manager said that he would match the deal being as it was an in-store deal at a competitor.
The gun's MSRP is $599...Gander Outdoor's price was $499...they sold me this for $249!!!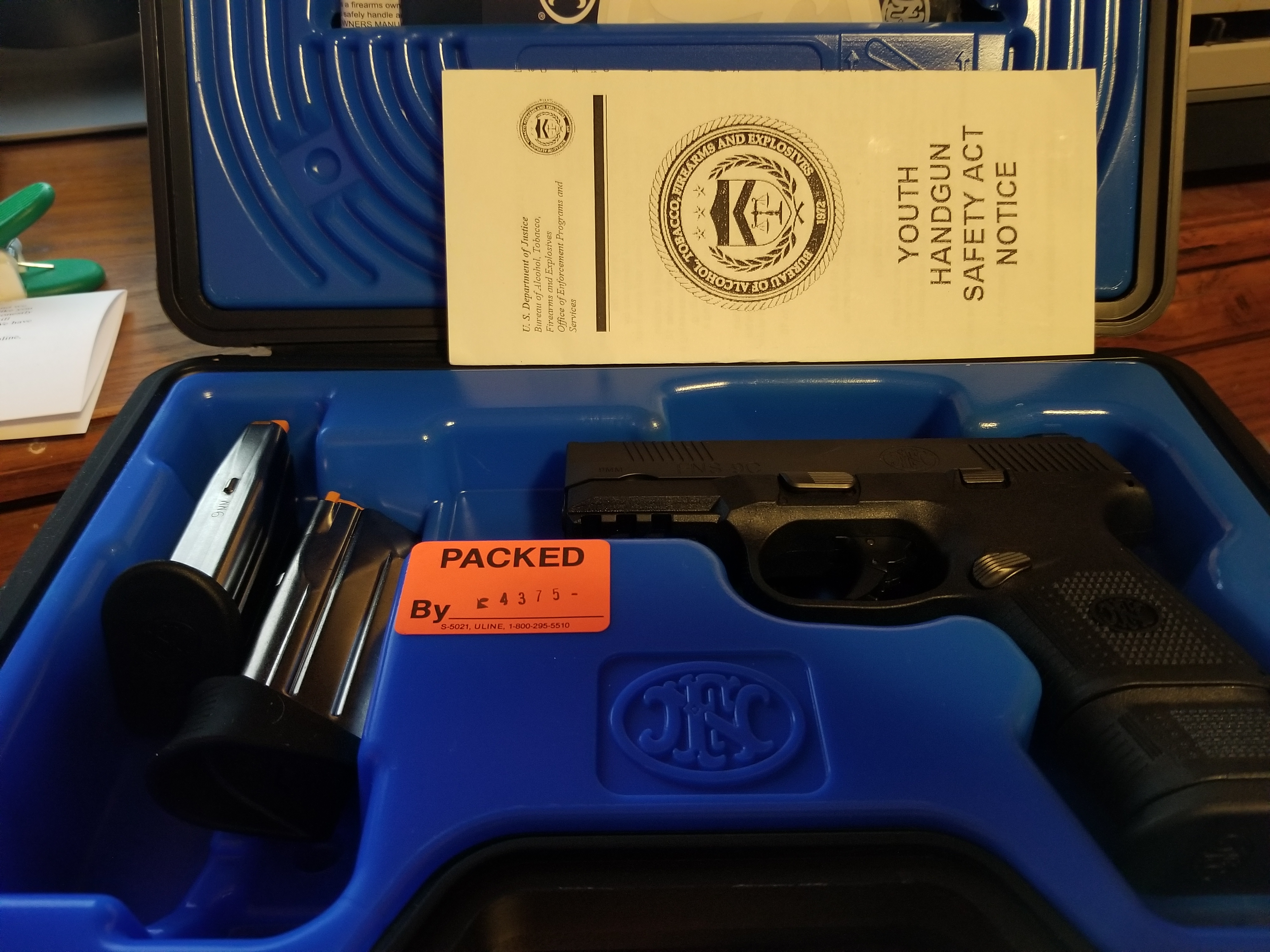 MERRY CHRISTMAS TO ME!