SAFETY DISCLAIMER: Work your own loads up in your pistol. Just because a load was safe in my gun does not imply that it would be safe in yours. Nosler has basic data for their 115 grain JHP in a .380, and I started with those numbers and worked up.
I used my Sig P232 SL with an 18 lb Wolff spring (3.66" barrel). I used virgin and once reloaded Sig and Underwood (I think it's Starline) brass, WSP primers, and Alliant Power Pistol powder for all loads. Seating was a challenge as the bullet tended to bulge in only one direction, causing chambering issues. This was solved by rotating the bullet 1/4 to 1/3 turn 3-4 times while progressively seating the bullet deeper. While this method still produced a visual ring beneath the bullet on the outer surface of the case, it didn't effect chambering or extraction. The only over pressure load that I found was 4.5 of Power Pistol behind a 115 grain FTX with severe primer flattening/flow. COAL for the 115 XTP was 0.984" and 1.000" for the 115 FTX (longer than SAAMI spec but they fed, loaded into magazine and chambered fine). Overall, velocity for the FTX bullets was lower because they are longer than the XTPs, and as a result take up more powder capacity (which is already at a premium).
All shots in a ClearBallistics 6x6x16" block.
Underwood .380 +P 90 grain HDY XTP was the control; 3 shots averaged 1200 FPS, 0.47" expanded diameter, 13" penetration, 74 grains retained weight.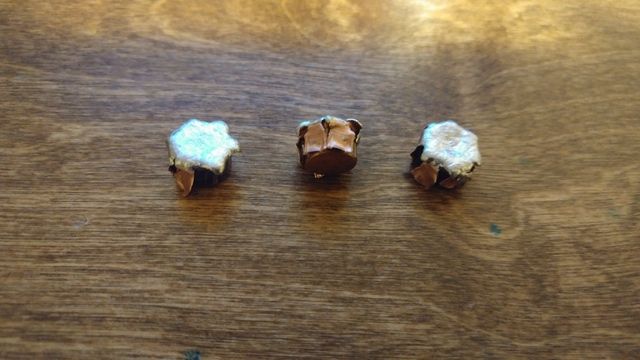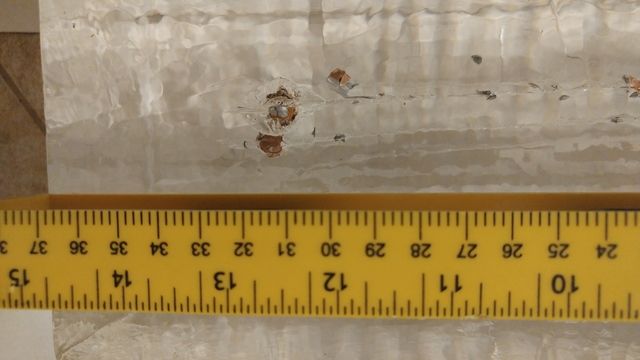 115 grain HDY XTP over 4.8 grains Alliant Power Pistol, WSP, 0.984" COAL; 1023 FPS, 0.525" expanded diameter, 13.5" penetration, 113 grains retained weight.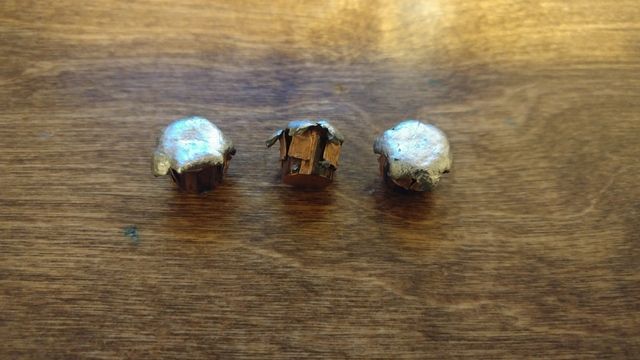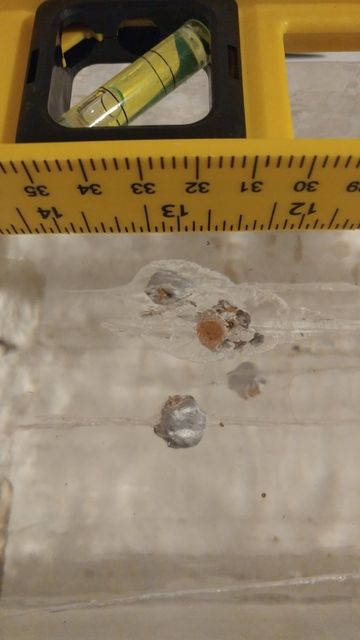 115 HDY FTX over 4.3 grains Alliant Power Pistol, WSP, 1.000" COAL, 925 FPS, 0.43" expanded diameter, penetration estimate unreliable (one round exited, one skived down and hit the table), 114 grains retained weight.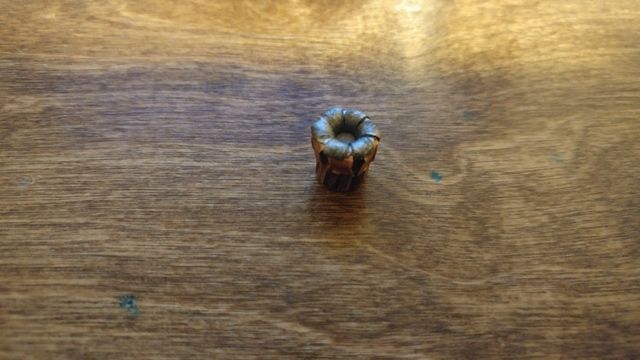 Whole Block: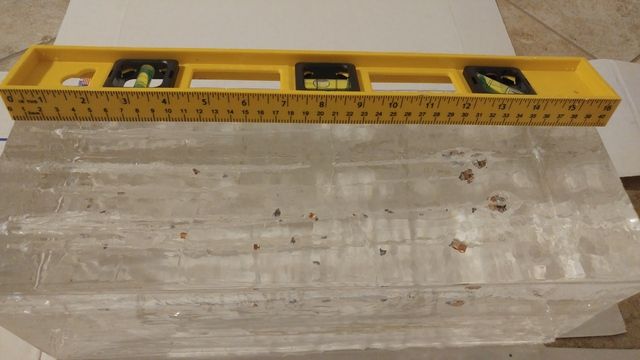 Pistol used in testing: Sig P232SL, 18 lb Wolff Spring, Trijicon Night Sights, Galco holster and magazine pouch, Sig stainless magazines, Hogue Checkered Rosewood grips.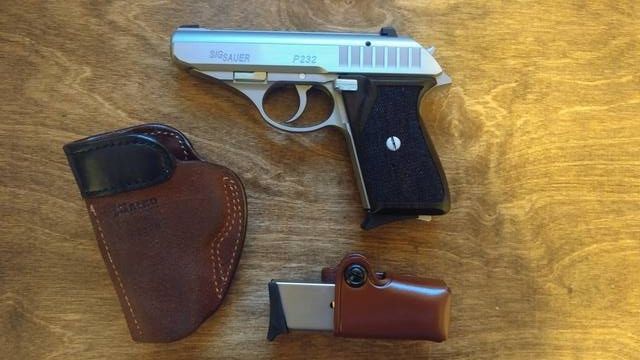 Overall I was very pleased with the result. The .380 is often maligned as underpowered because it often is: a short barrel and a small powder charge behind a tiny bullet all combine to produce insufficient results. However, a longer barrel, a load worked up to safe maxima in terms of bullet and powder charge, and confirmatory testing can produce a
sufficient
.380 load. I view the barrel and the case as a single pressure vessel, as they must work in concert to propel the bullet; the case determines the maximum amount of chemical energy which can safely be used while the barrel determines the amount of time that the resultant expanding gas can act upon the bullet. The extreme size restrictions placed upon SD weapons mean that compromises are necessary, and that often means shorter barrels which convert much of the powder gas from a high performance caliber into sound and muzzle blast rather than bullet energy. A heavier bullet and a smaller powder charge can be a better match for the barrel lengths that concealment often dictates.
I have a great deal of difficulty controlling polymer frame pistols or pistols with very small grips, particularly with full power calibers. This pistol happens to fit my hand well, and I can shoot it comfortably and accurately. I hope that for those of us who find it difficult to shoot pistols with small grips or polymer frames with larger calibers such as 9mm or .40 S&W, this data provides some help in creating safe, effective, and shootable self defense loads for the "lowly" .380 ACP.