Forgot to pay my electric bill online this month
So drove by the local PEC offices (on RR620 just west of Lakeline Mall for those in the North Austin/Cedar Park area) to drop off payment in person (due tomorrow).
And THIS confront me as I approach the door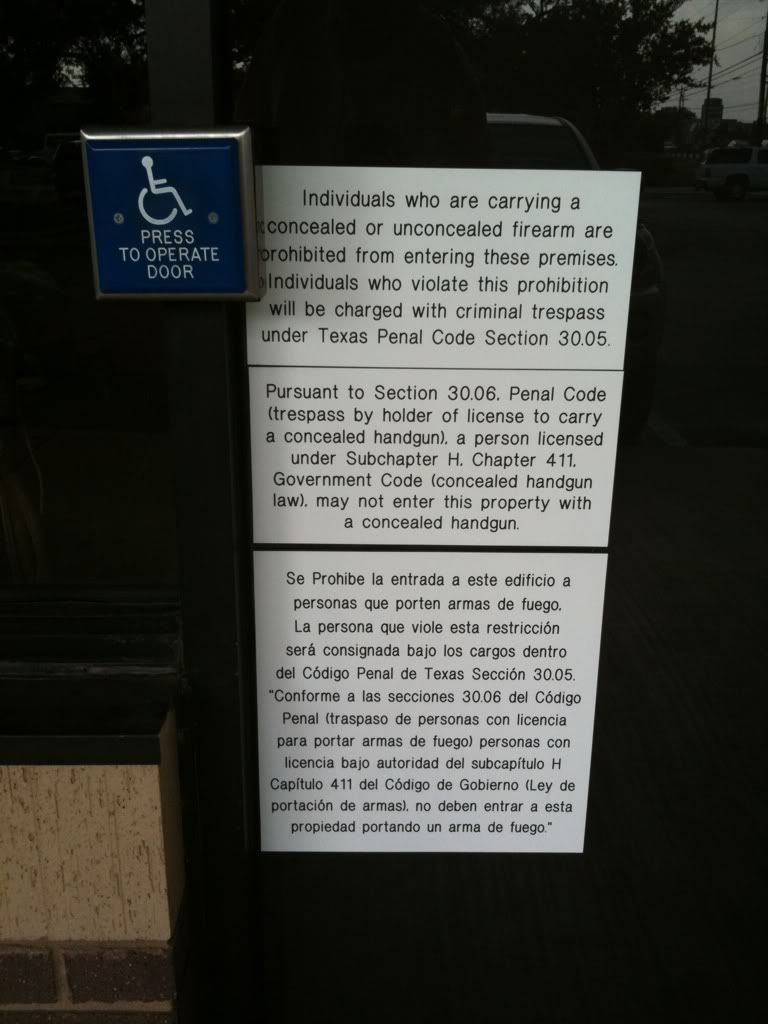 As you can see from relational size comparison in next photo, sign and lettering aren't nearly big enough ...
... but I wasn't risking it just to pay my bill on time. I did get a chuckle out of the part about charging me with criminal trespass under 30.0
5
in the superfluous upper portion of the sign.
Later drove by their other location on FM 1431 just west of Lakeline Blvd. and thankfully that location has a drive-thru payment window (like a bank). So I made my payment there, but also got out of the truck to snap these pics.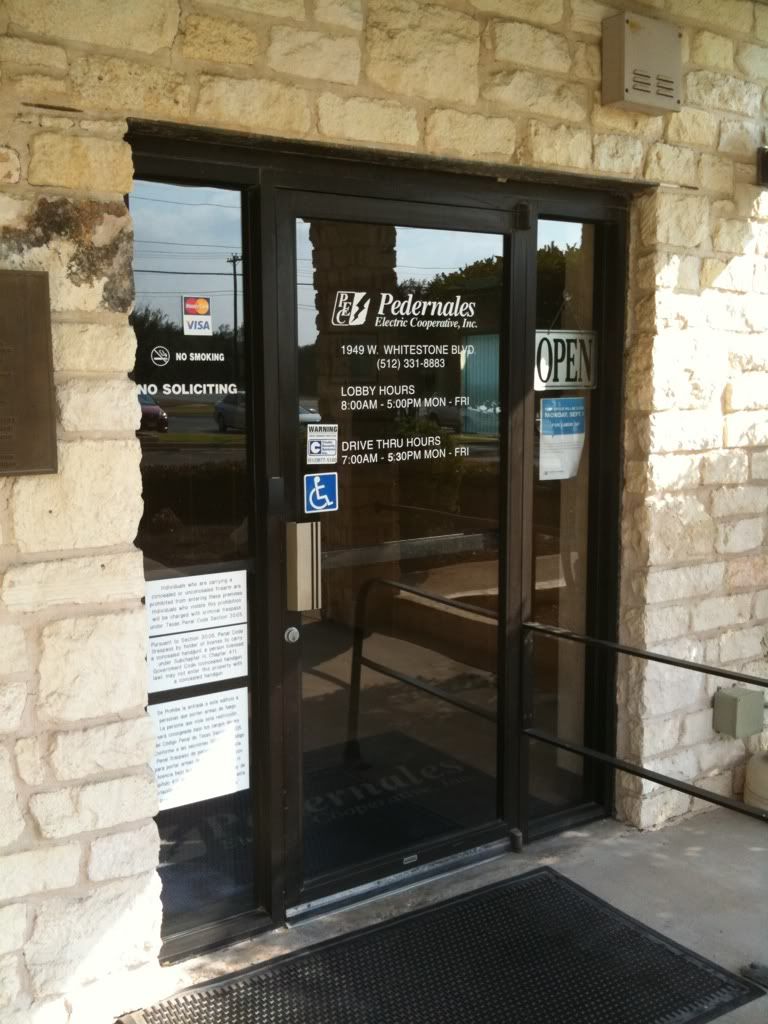 What chaps my hide is that - unlike larger cities (and even Round Rock) - I have NO CHOICE in my electric utility provider (it's PEC or pouring gas into a generator - which I doubt my HOA would approve). Similar to a government institution, I am required to do business with these folks regardless of how much I may despise their decisions. Unlike the gubmint, however, they can and apparently do post 30.06 signs (valid or not) and intend to enforce them (leading to at least a major headache and lost time/police car ride if I'm caught).
Anyway, posting so others are aware (have also submitted to Russell over at texas3006.com). Guess I'll have to be sure to pay my bill on time online from now on.