Since terrygs thread about his daughter driving, I thought it might be fun to go back and talk about your first cars.
Mine was a perfect car for a 16 year old driver. A 1973 Pontiac Catalina that I bought in 2000 with less than 30K on the odometer. I was the second owner, little old lady drove it to the grocery story and the beauty parlor. I bought it at her estate sale.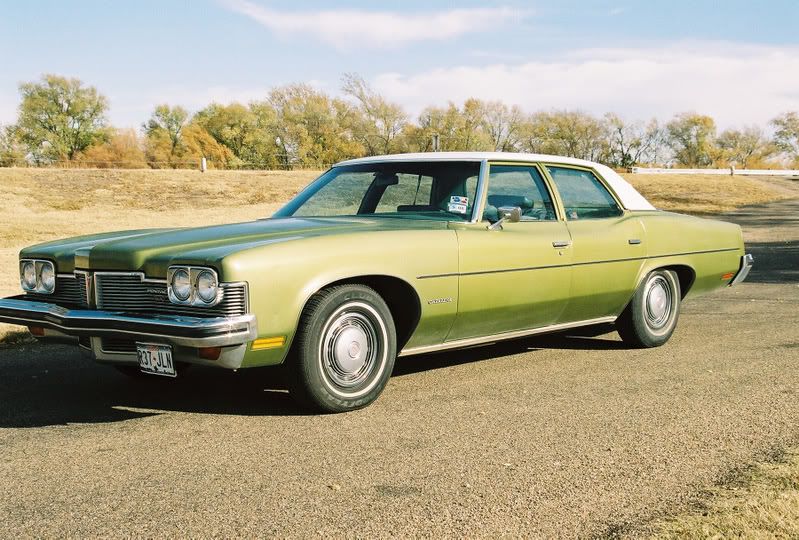 This thing was longer than a suburban, handled like an aircraft carrier, could comfortably seat 8, and could have won a wreck with anything short of a freight train. It had a pontiac 400 cu motor in it, but it was only a 2 barrel carb and it needed all 400 inches to get this sucker up big hills.
I unfortunately had to sell it to buy a more reliable car for college in 2005. I would have loved to repainted it, dropped in a modern motor and some decent suspension and kept it as a cruiser.
Do you still have your first car? What was it? And if you've got pics, show em off!