So I've been wanting one of those tacticool riot guns for home defense.
But I had this old 20 gauge bird gun sitting around doing nothing. And I have a hacksaw and a little free time. A dangerous combination.
It's a Mossberg 500CT. I've learned that the C means it's a 20 gauge. I have no idea what the T is for.
It came with the C-Lect Choke, an adjustable choke gizmo which recently fell victim to the hacksaw.
This was my bird gun when I was a teenager. I killed my first pheasant with it as well as numerous dove and quail and maybe a couple of sandhill cranes. It's been sitting in the closet, unused for decades. The rust monster was taking over and I knew I needed to do something about it. By cutting off the end, I got rid of the rustiest part. A little 0000 steel wool and oil got rid of most of the rest. (It's still a work in progress.) The 26" barrel has been shortened to 18.5". The stock was shortened, back in the day, for about a 13" length of pull for my short arms. That still fits me fine. Overall length is now about 37". I still need to drill and tap to reattach the front bead sight, especially since that's what keeps the vent rib from sliding off. That may be a job for a real gunsmith rather than a hack like me. I'd like to eventually get a tritium front sight, but the rest I'm going to leave vintage 1980-ish. I blacked the cut end of the barrel and the end of the rib with a Sharpie as a temporary cosmetic fix. When I'm sure I'm done messing with it I'll get some cold blue on there. I could have the metal reblued, and I could refinish the wood furniture myself. (I even have a 30-year-old Pachmayr recoil pad, exactly like the one on this gun, still in the box never been put on a gun.) But I think I'll leave it alone for now, at least. I think this gun's got a lot of character. No need to try to make it look new. Sure it's got some dings and scratches, but most of those were hard-earned while trekking through the brush playing bird dog for my dad. The blemishes are somewhat comforting. They say that this shotgun and I, in our previous lives, shared quite a few adventures together.
It holds 5 in the magazine plus 1 in the chamber of 2.75" shells. (4+1 of 3" shells.) Loaded with six Federal 2.75" Max #3 buckshot, it's my new bedside gun for when things go bump in the night.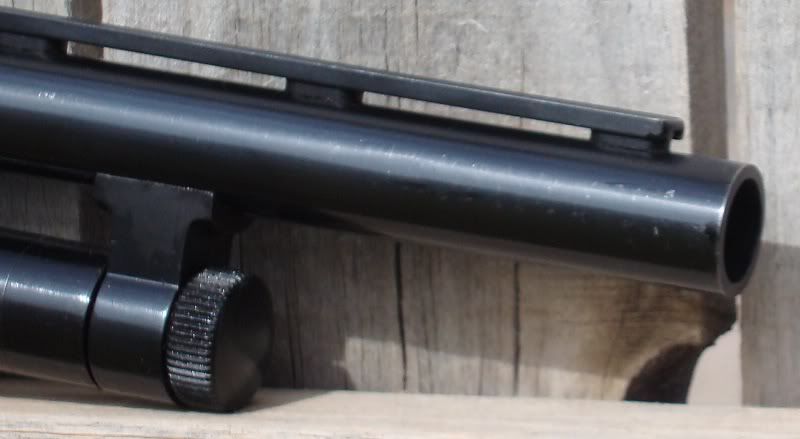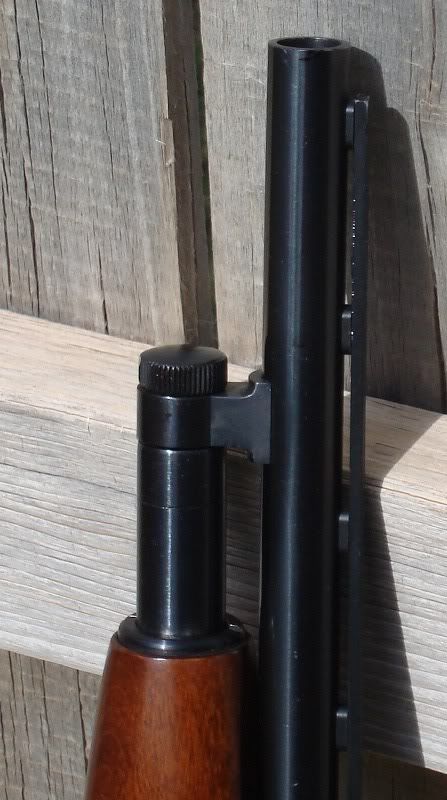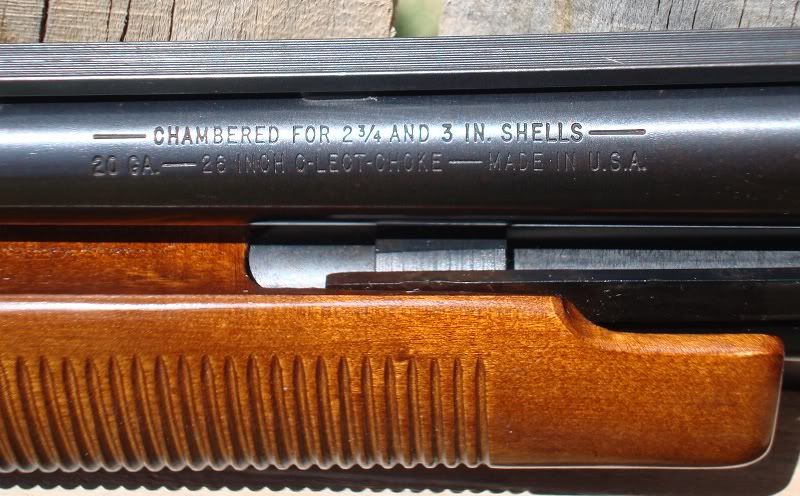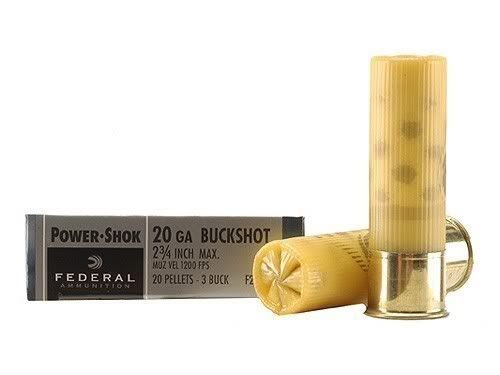 Here's the C-Lect Choke I cut off. (I took another 1.5" off after this.):

Without the rib: