Six months in, six months to go - how are you doing on your 2018 shooting goals?
I've shot the Dot Torture drill clean.
The 5x5 (5 yrds, 5 shots in 5 seconds 5 times) drill I can shoot clean right at 5 seconds per string, but I'm working on knocking some time off that.
Bottom one is where I started pushing it. Close but no cigar.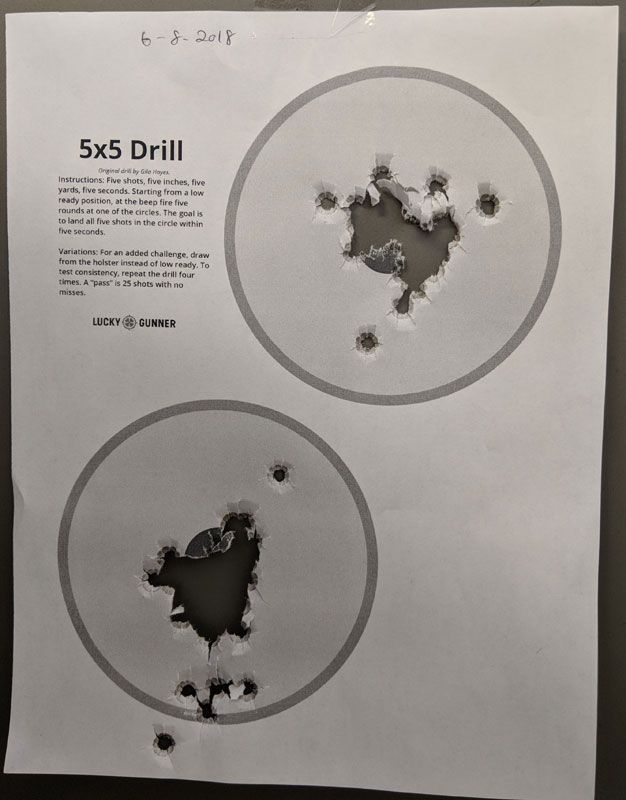 Haven't taken any pistol classes this year but have my eye on a couple in the fall. Did participate in a pistol instructor's practice last week that was a good challenge. Also thinking about taking a sporting clays class with OSP (the Ash's) at American Shooting Center.
All in all, I'm at a really happy place with my shooting...which means I really need to step up my goals.